Our Newest Online Course on

Selling to CFOs:

 'Release the Funds,

 
"How Great Salespeople Are

Selling to CFOs

... So You Can Get Deals FUNDED Despite An Economic Downturn and Close Bigger Deals Faster"
"Build business cases that get CFOs to say YES, build champions that get budget approval, and learn exactly how to think and sell to CFOs with rock-solid confidence."
🔑 Unlock Selling to CFOs Here 🔑
10,000+ salespeople are
selling to CFOs

.
Here's what they're saying about pclub.io courses.
Jasi Johnson

"Finished my quarter at 152%"
Sean O'Brien

"Finished at 180% and led the team in ARR for the year."
Alex Moffitt

Marshall Weill

"My sales calls are lightyears better now"
Luciano Scala

Tom Alaimo

EJ Eitel

"Packed with techniques, reusable frameworks, examples"
Lorraine Pettit

Griffin Casey


Here's What's Inside Our Selling to CFOs Course
01
11 Deadly Mistakes Salespeople Make Selling to CFOs
● Before you learn what WORKS, you have to know what KILLS deals.
● You'll start by learning deal-killing mistakes salespeople make selling to CFOs...
● Based on interviews with 10 CFOs of $100,000,000+ companies (including Gong, Drift, and Invoca)
🔑 Unlock Selling to CFOs Here 🔑
02
How to 'Speak CFO' When Selling to CFOs
● Learn exactly what CFOs care about (and how they make spend decisions)

● Work every deal with rock solid confidence and get inside the mind of the CFO
🔑 Unlock Selling to CFOs Here 🔑
03
How to Build a Business Case That Gets CFOs to Say 'YES!'
● Learn exactly what billion-dollar CFOs look for in business cases.
● Get the exact structure, ROI calculation, and 'value story' in place your champion needs to get APPROVED!
🔑 Unlock Selling to CFOs Here 🔑
04
How to Get 'Access' In Selling to CFOs (and WIN)
● Trick question: How do you get access to CFOs in your deal?
● Answer: You don't! CFOs HATE meeting with salespeople
● Learn exactly how to 'get to the CFO' indirectly through FP&A and your champion
🔑 Unlock Selling to CFOs Here 🔑
05
How to create champions that sell to CFOs successfully
● Champion development is the most critical skill in winning over CFOs.
● You'll learn dozens of tools, templates, frameworks, and techniques to get your champion to WIN budget approval (even from STINGY CFOs)
🔑 Unlock Selling to CFOs Here 🔑
...And MORE!

DOZENS OF

battle-tested strategies. Proven to win in selling to CFOs and get a 'YES' on the spend request
👀

C

OVER YOUR EYES

👀


These are advanced techniques NOT for beginners and
can lead to very large annual incomes"
Here's The

Selling to CFOs

Curriculum
Part 1: Introduction
Welcome and my journey

The New Economy: CFO as King and Queen
Part 2: 10 Deadly Mistakes Salespeople Make Selling to CFOs
Falling short on the buying process

Believing ROI is everything

Picking the wrong champion

Creating the wrong business case

Creating the right business case in the wrong context

No 'throat to choke'

Failing to coach your champion (like hell)

Not 'memorializing' ROI into the action plan

Not 'committing' to the ROI (put your money where your mouth is)

Trying to get CFOs to like you (rather than respect you)

How to "peel back the onion" to get to pain

How to validate (not just identify) true pain.
Part 3: How to 'Speak CFO' - Getting Inside the CFO's Mind
The role of the CFO in the business (and what that means for you)
Exactly what metrics CFOs care about
How CFOs think and make spend decisions
Everything you need to know about 'budgets'
Part 4: How (And Why) to Build 'Above the Noise' Value
The four 'Value Drivers' CFOs spend money on

Key mistakes salespeople make positioning their value to CFOs

How to position (and reposition) your value

The sobering truth: "Just because there's ROI doesn't mean I'm buying"
Part 5: Champion Selection and Development
How to double your odds of closing: pick the right champion
Your champion's financial reputation
Free-spenders vs. stewards of capital
If your champion didn't author the business case, it's not real

"This is the champion's job, not mine!" -CFOs everywhere
Part 6: Build a Business Case That Gets CFOs to Say 'YES!'
Fluffy bullshit vs. bulletproof business cases
The exact structure and components that go into business cases that win
What format should you create your business case in?
Why YOU should not author the business case (and what to do instead)
How to work with FP&A: the CFO's 'trusted partner'
Part 7: How to 'Get Access' to CFOs (Direct and Indirect)
The harsh reality: The CFO doesn't want to talk to you
How to 'pull forward' budget approval to early in the sales cycle
Understanding the buying process so you don't get BLINDSIDED
Working with your champion and FP&A every step of the way
Part 8: Value Realization: The 'Sooth-Sayer' of CFOs
The CFO's mortal enemy: unproductive spend
'How are you going to prevent this from being shelf ware?'
How (and why) to put you and your champion 'on the hook'
Your champion must be the 'throat to choke'
Presenting an action plan: How you'll extract value from the spend
Part 9: Defend Price, Negotiate, and Close
Dealing with procurement
Exactly what internal 'price' conversations sound like with CFOs
How to stand your ground and win at the price you want
Getting inside the mind of procurement and the CFO
🔑 Unlock Selling to CFOs Here 🔑
What exactly IS 'Release the Funds'?
Do I get INSTANT access to the courses?
Am I just going to learn 'cookie cutter' sales techniques?
What is the big BOLD promise of Release the Funds?
Will 'Release the Funds' work for me?
Times are tight. How is this different than other sales training, including free stuff on the Internet?
What if for any reason I don't like the course??
I've already tried a bunch of stuff – how is this different?
How long will it take to see results?
Yeah but, what if it STILL doesn't work for me?
Why you? What credibility do you have and why should I listen?
Is 'Release the Funds' recorded or live?
One more thing!
🎁

Four

FREE

BONUS GIFTS 🎁
⌛ Expiring soon ⌛
Claim Your Spot Now Before We Close The Doors For Good
🎁
BONUS #1
One Bi-Weekly Group Coaching Certificate, FREE

$1,250 VALUE
● One redeemable certificate to join our bi-weekly group coaching series
● We have SEVEN slots available for each bi-weekly session and they will fill up FAST, so act now
🔑 Unlock Selling to CFOs Here 🔑
🎁
BONUS #2
Take your sales game to the next level with monthly Q&A recordings
$2,250 VALUE
● Every month, I answer our community's most pressing sales challenges so YOU can close more deals.
● Every Q&A session gets recorded and uploaded into the private member's portal.
🔑 Unlock Selling to CFOs Here 🔑
🎁
BONUS #3
My personal discovery deck (plus a video of how I use it), FREE
$10,000 VALUE

● Imagine getting your buyers to GUSH about their pain in a way that creates magnetic urgency… this teaches you how. ($10,000 value)
🔑 Unlock Selling to CFOs Here 🔑
🎁
BONUS #4
Exclusive interview with THREE CFOs of billion dollar businesses on

selling to CFOs
$1,997 VALUE
● I interviewed three CFOs of billion-dollar businesses. YOU get the recording as a BONUS.
● This interview had 4,300 live attendees - most of which have said it was the most valuable virtual event they'll ever attended.
● It is now WIPED CLEAN from the Internet and ONLY available as a bonus to in 'Release the Funds'
🔑 Unlock Selling to CFOs Here 🔑
Stop letting deals slip into next quarter.
Start

selling to CFOs with confidence today

.

⌛
Plus unlock over $15,000 worth of

BONUSES (expiring soon)⌛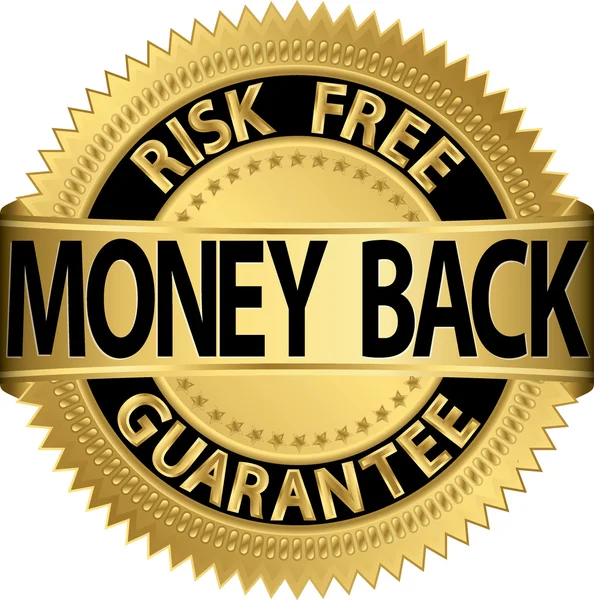 The "You Crushed That Call!" Guarantee
"If a colleague or customer doesn't actively tell you how much you CRUSHED a sales call because of the techniques you learn in this course, you get your money back... How's that for a no-brainer?

Friend, you can only make guarantees like that when you know what you deliver helps people get results. So this is me putting my money where my mouth is. We have a fully-staffed support line at support [at] quotasignal.com ready to help.
Chris Orlob, CEO pclub.io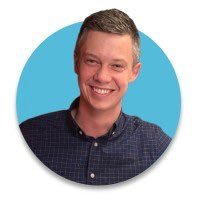 🔑 Unlock Selling to CFOs Here 🔑
"Learn How Top Salespeople Are

Selling to CFOs

In An Economic Downturn... So You Can Close Bigger Deals FASTER... and Take Your SaaS Income and Revenue to the Next Level"