Introducing the NEWEST Online Course for Running Deal-Winning "Closing Motions" In Tech Sales
"How Great Tech Salespeople Use Word-for-Word "Closing Motion" Techniques to Close Deals ON TIME And

Without Surprises

"
🤝 Close Every Deal On-Time 🤝
Learn the 3-step system great salespeople use to influence deals during the "final stretch" to close every deal on time and without "slipping into next quarter"
🤝 Close Every Deal On-Time 🤝
10,000+ tech salespeople growing their skills at companies like:
MEET YOUR INSTRUCTOR
CHRIS ORLOB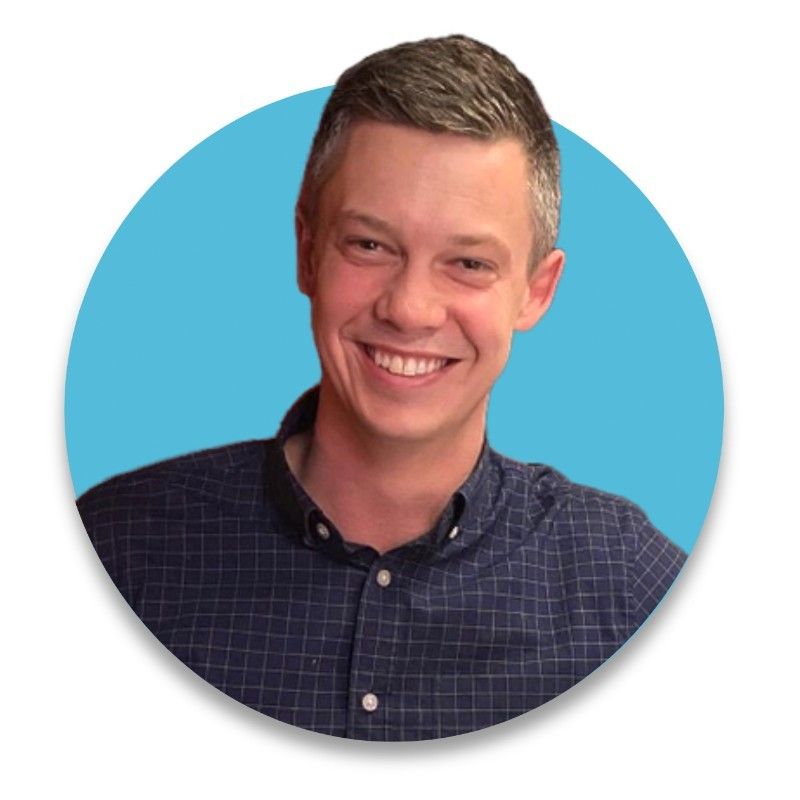 "Grew Gong from $200k to $200M. Trained thousands of SaaS reps."
Chris's deal-closing techniques have impressive results:
✅

 Grew Gong.io from $200k to $200M ARR (plus, a $7.2 billion valuation)

✅

 Grew personal income from $36,000 to $1,639,000

✅

 Trained a record-breaking number of President's Club winners

✅

 Built and led the #1 attaining sales organization at Gong.io

✅

 Helped over 10,000 tech salespeople (and counting) close more deals
 
YES, Chris! Let's Close More Deals!
10,000+ SaaS and Tech AEs Closing More Deals.
Your turn to Turbocharge
YOUR

 Sales Success.
"Epic courses. Too many sales courses are too high level, way too complex and take days to complete without walking away with any concrete tactics you can use right away. pclub.io's courses are completely tactical and don't just explain the concepts in a super easy-to-understand manner but actually walk you through how to execute them. Highly recommend."
-Mark Baskin, Hubspot
"I learned more from pclub than I did in the last five years of my sales career. The courses are full of actionable info, guaranteed to make anyone a better tech seller."
-Stephanie Alberti, Figma
"pclub.io courses are impactful, entertaining, and they get results. Once I implemented what they taught, my deals got bigger and closed faster. I've been in sales for 15 years and have done a lot of sales training. These courses are the best. Results came quickly when I implemented what I learned."
-Lauren Wesley, Glassdoor
"Chris' courses are one of the few sales curriculums that have led to a meaningful difference in my skill set, performance and overall attainment. Prior to this, deals would too often stall or lose momentum. The training material has elevated my ability to close bigger deals, faster."
-Will Tagg, Gong
A Repeatable 3-Step System for Shockingly Effective Closing Motions! Taught In a 71-minute easy to watch course...
Here's What's Inside!
So your customer is ready to buy? Not so fast...
Learn EXACTLY what to do (and say) when you get a strong 'buying signal'

Discover why getting a "verbal" only means you have more work to do to close the deal

Exactly how to isolate the customer's buying process to close ON TIME! 
🤝 Close Every Deal On-Time 🤝
How to uncover the "hidden" steps in the buying process (that trip-up most sellers)
Learn exactly what to say to isolate the competition and de-risk the deal.

How to uncover the SERIES OF STEPS between now and a closed-deal.

Four word-for-word questions to ask immediately after getting a strong buying signal!
🤝 Close Every Deal On-Time 🤝
How to INFLUENCE the closing motion and get deals DONE ON-TIME!
TWO word-for-word "closing questions" (and when to ask each one).


Exactly what to say to PRESCRIBE NEXT STEPS (in a way that helps you CLOSE FASTER).

4 "POWER TIPS" you can steal to accelerate the time to close (and STOP deals from slipping to next month or quarter!)

🤝 Close Every Deal On-Time 🤝
Exactly how to STOP deals from SLIPPING!
 Your biggest threat? Time and change. How to accelerate time and stay on top of change to GET PAID.

 A powerful word for word question to use in every call that prevents forecast misses and deal-slipping surprises. 
🤝 Close Every Deal On-Time 🤝
Tired of letting deals slip to next month or quarter? 
"OVER 20 

battle-tested closing techniques, tactics, 

and strategies proven to CLOSE DEALS ON-TIME.

 
Ordinary Salespeople. Extraordinary Results.
STOP LETTING DEALS SLIP 
Start CLOSING DEALS on-time and with ease.
Here's the full 71-minute course breakdown.
Part 1: Introduction
Welcome and my journey
Introduction and the origin story
Your customer is ready to buy? Not so fast... 
Part 2: How to Uncover the "Hidden" Path to Close
Neutralize your biggest risk first (competition)
Uncover the "hidden" series of next steps
Exactly how to get the "full picture" to prevent surprises
Great salespeople SEEK RISK (here's exactly how)
Part 3: How to INFLUENCE the Path to Close (and Close FASTER)
Two word-for-word "closing motion questions"
A crash-course on how (and when) to ask closing motion questions
Offer a strong prescription, loosely held
Four quick tips to close deals faster and ON-TIME.
Part 4: How to Avoid Getting Blindsided and Surprised 
A word for word question to ask at the start of every call
How to monitor (and get ahead) of shifting circumstances
A quick summary and "closing motion cheat sheet"
🤝 Close Every Deal On-Time 🤝
IS THERE A MONEY BACK GUARANTEE?...
We're taking 100% of the risk. I guarantee that if you join this program, watch the courses, and apply the techniques....You will succeed massively....

...With more income, more revenue, more success & more FUN than YOU ever had before. (Not to mention less stress).

Pretty simple. But if you're like most people, this experience will change change your income and transform your life.
🤝 Close Every Deal On-Time 🤝
Do I get INSTANT access to the course?
What benefits can I expect from "The Final Stretch"?
How will this course help me close more deals?
Am I just going to learn 'cookie cutter' sales techniques?
Is the course content unique or can I find it elsewhere on the web?
Will this course work for me?
Is the course live or recorded?
I'm worried I won't have time to do this course.
How is this different than other pclub.io courses?
Who is this course FOR and NOT for?
How is this different than other sales training courses in general?
I've already tried a bunch of stuff – how is this different?
Can I expense the course?
What if for any reason I don't like the course?
Ok I'm in. How do I get started?
IMPORTANT: This $99 course offer expires soon, and the course will soon be sold for $297: