Stop Losing to the "Status Quo"

for $997
only $197 
Introducing:

Killing the Maybe
"Systematically Dismantle" Your Buyers Status Quo… And STOP Losing Deals to "No Decision"
🤝 STOP Losing Deals to "No Decision" 🤝
10,000+ mid market and enterprise tech salespeople growing their skills and income
New Breakthrough Strategies That END Losing to "No Decision"
While there's plenty of randomness and uncertainty in your market and your territory right now … 
That uncertainty is exponentially increased when you communicate with buyers in ways that turn their brains off and stop your deals dead in their tracks. 
This happens DESPITE THE FACT that your buyer admitted pain and urgency …
And even though you're doing exactly what you've been trained to do, and what almost every other seller does. 
Actually, I take that back. That's not uncertainty - that's CERTAIN FAILURE. 
Especially if you forecasted that deal … 
(And especially if that happens multiple times per quarter. YIKES).
While it's not rocket science - 
(I promise you'll be able to understand and apply this) - 
The psychology Calum Kilgour and John Bissett teach isn't something most sellers understand …
Which means when you apply these lessons, you'll have a secret weapon that allows you to stand out from the crowd …
And puts you at the top of the leaderboard.
🤝 Start Closing More Deals 🤝
MEET YOUR INSTRUCTORS
Calum Kilgour and
John Bissett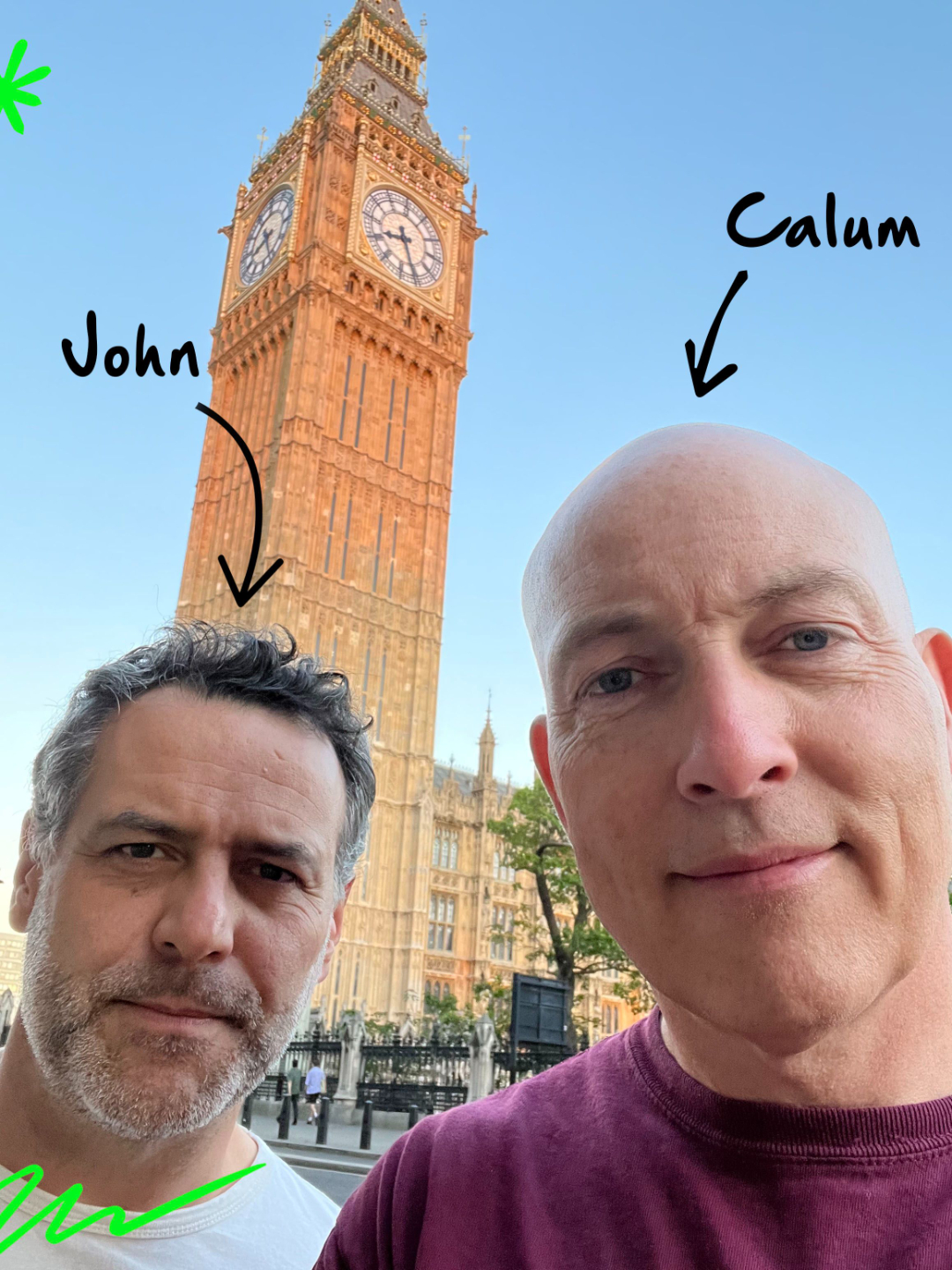 "Never lose to 'no decision' again"
This all began when one man, Calum Kilgour, was shocked to learn that he had ADHD. But as he reflected on how this caused him to perceive information differently… 
He started to wonder if there were universal rules in how human beings evaluate information. He became obsessed with this concept of how human beings judge, accept, and reject what they're told.
Because sales was his profession, he quickly realized that what he learned could help sellers everywhere stop turning their buyers off and forcing their own deals into the land of "No Decision."
He and John have helped sellers at Splunk, FireEye, Palo Alto Networks, Oracle, Intel, MicroFocus, Qlik, SAP, Flywire, Intent HQ, Snow Software, and many more. 
Helped

 

increase first to second meeting conversions from 20% to 60%

 

for entire teams of sellers. 
YES, I Want To STOP Losing to "No Decision!"
"H

elped me to consistently close close 7 and 8 figure software deals.

"
Simon Critchley, VP Sales at Tracsis
"

The slingshot training has helped accelerate my career and helped me to consistently close close 7 and 8 figure software deals - some of the biggest deals within my market.

"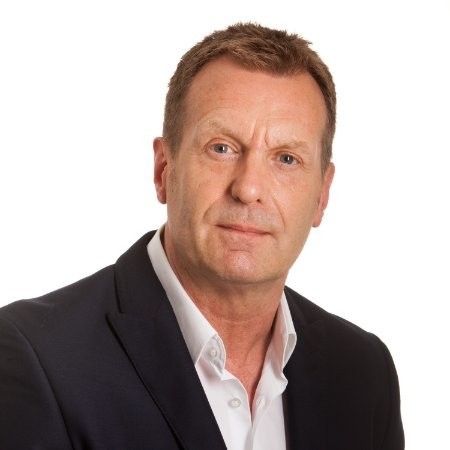 "Walked out with a deal-closing sales narrative by the end"
Kevin Cummings, MyProteus
"In a few sessions Calum and John helped us describe the essence of our business in a way we have been trying to do for years. Their course was engaging, informative and the skills were immediately applicable."
"Grew first-to-second call conversion rates from 20% to 60%"
Clark Green, Snow Software
"Our first meeting to second meeting conversion rate was something around 20%, and that was really the reason we started working with Calum and John… that's upwards at 60% now, so we've definitely more than tripled it and it continues to go up."
⚠️
WARNING
⚠️
58% of Deals Fizzle With "No Decision"
Here's What's Waiting For You Inside
"Killing the Maybe"
Weapons-Grade Education: How to Use Glitches In Psychology To SPEED UP Buying Behavior
Why 58% of deals end in no-decision (and what SELLERS do to "accidentally" cause this)


How to access the "chimp" circuitry in your buyer's brains to instigate action (HINT: this part of the brain is 5x more powerful than the "rational" part)



Simple language tactics you can use on your next sales call to work WITH your buyers' emotional-circuitry… not against it (like your competition does).
🤝 STOP Losing Deals to "No Decision" 🤝
Eye-Opening "Rundown" On the Mistakes Sellers Make That
Trigger Buyers to

RESIST

Change
WARNING: How most modern sales techniques actually raise the defense barriers and makes buyers resist change.


Why sellers and buyers "automatically" speak different languages (and how to fix it for GOOD).


Why selling ROI actively kills good deals (and what to do instead).



How to get past the "gatekeeper" of your buyer's "take action" tendency (and spark them into action-orientation so you can get paid).
🤝 STOP Losing Deals to "No Decision" 🤝
The Framing Effect: How to Bring a 'Flamethrower to a Stick Fight' and Craft Narratives That SELL.
How to reframe your sales messages to cut the deals you lose to no-decision

 in half.


Exactly what it means to "create value" in your deal cycle… and how to use value creation to break the status quo and close the deal.



The ultimate urgency creator: Painting a contrast between TWO (not just one) emotional states… with a step by step exercise to create your own.
🤝 STOP Losing Deals to "No Decision" 🤝
The Three Dimensions of Deal-Closing "Value" (Most Sellers Use Only One)
A detailed education on the three "value categories" that SELL with senior buyers.


How to craft your narrative to align with all three (and why only two out of three won't work)."


THE KILLER CATEGORY:

Only ONE of the three value buckets correlate with buyers advocating for change (and exactly how to make that happen)
🤝 STOP Losing Deals to "No Decision" 🤝
The 7 Laws of Sales Messaging That Gets Buyers to Think "We NEED To Change!"
7 laws to win the

hearts and minds

of even the most skeptical senior executives.


Why storytelling is one of the highest paid skills in enterprise sales (and how to structure stories that sell).



How to build "concrete" messages that impact the five human senses (read: this is NOT a "nice to have")
🤝 STOP Losing Deals to "No Decision" 🤝
How To Dismantle the "Fear of Messing Up" And Give Buyers a Shot of Confidence.


Why most sellers' attempt to resolve buyer caution does exactly the opposite… (making your buyer DIG IN even more).


What top salespeople do to resolve buyer indecision (hint: it has nothing to do with reminding them of pain)


A three-step technique  that gets buyers to "exhale" and shift from cautious and nervous, to confident and ready to act.


"Fear-dissolving" techniques million-dollar sales earners use to get buyers to ACT.
🤝 STOP Losing Deals to "No Decision" 🤝
How to Tell "Hollywood-Grade" Stories That Trigger An Irresistible Desire To Change.


A deal-closing "story structure" that the top movie producers in Hollywood use to tug on heartstrings… and how to do the same in your deals.


How to craft a "point of view" going into new meetings that stop buyers in their tracks… and reconsider their priorities to favor YOU.


How to get deals unstuck with simple stories that awaken your buyers into "irrationally passionate" emotional states.
🤝 STOP Losing Deals to "No Decision" 🤝
"Plus... 

Hands-On Exercises and Examples

That Guarantee You'll

Build New Skills That Close Deals

"
STOP Losing to "No Decision."
Start Shaking Your Buyers Into ACTION.
✅

A messaging method to make your value proposition 22X more memorable to your prospect.

✅

 

Avoid the behaviors (that you likely use today) that create automatic resistance to change

✅

 The three "value concepts" that motivate your buyers to advocate for change. 
✅

 Step by step exercises and examples to help you use what you learn immediately.
✅

 Exactly how to build a point of view (POV) that triggers deal-closing business conversations.

✅

 

How to overcome "fear of messing up" as predictably as the sun rising.

✅

 PhD-level education on advanced buyer emotional psychology (harness this and get paid)
✅

 STEAL THIS: 

Secrets of Hollywood storytelling proven to captivate buyers (and generate irresistible desire to change and buy)
Here's the full curriculum breakdown.
Part 1: The Hidden Decision Maker
The unfair opportunity you'll have when you master these skills.
Your Buyers' True Decision-Making Mind
Unfair Decision-Forces Working Against Sellers
The "Chimp Operating System" (And How to Capitalize On It)
Part 2: Perceived Value and Loss Aversion
The Secret of "Value" and Creating Perception
Loss Aversion (And How to Use It to Win More Deals)
The Real Secret of What Drives Senior Execs to Buy
The Ultimate Accelerator: Comparison
Part 3: Amplifying Perceived Value
The Framing Effect and How to Amplify Perception
Exact Language Patterns the "Chimp" Mind Loves (And Hates)
The Three Dimensions of Value (And How to Win With Each)
Link the Three Dimensions to Create An Irresistible Value Prop
How to Use "Future Pacing" And "Time Travel" Language to Drive Value
Part 4: How to Win Hearts AND Minds of Business Buyers
Hollywood storytelling secrets and how to use them in sales
How to drive (and cement) consensus and end group "no decisions"
Real World Examples and Exercises
Part 5: How to Have "Overwhelmingly Influential" Conversations
Tiny words. Big impact. Word for word examples.
Proven language patterns to earn "automatic credibility"
How to craft a POV that shakes the status quo to the ground
7 Laws of creating maximum value in your sales message
Part 6: Bridging the "Risk Void"
Dismantling the last two "deal killing" biases
The ultimate goal: Becoming the Trusted Advisor 
🤝 STOP Losing Deals to "No Decision" 🤝
pclub.io takes ordinary salespeople and produces Extraordinary Results.
$997 VALUE

 FOR ONLY $197...
PLUS!

 THREE FREE BONUSES

(TOTAL VALUE: OVER $10,000)
FREE: The Urgency Blueprint Mini Course 
(Value: $197)
Learn the full "negative impact" method of asking "urgency-creating" sales questions.


How (and why) to ask questions that amplify your buyer's understanding of the consequences of their problem.



Word for word phrases, questions, and techniques proven to increase urgency and the desire to BUY.
🤝 STOP Losing Deals to "No Decision" 🤝
FREE: The Nine Figure Cold Email Templates 
(Value: $197)
You might be thinking: "This course looks great! If only I had enough pipeline to use it..."


We got you! Included with the course, we're GIVING you our best (three) cold email templates. Each of these has been proven thousands of times and collectively generated nine figures in outbound pipeline... in both good economic climates, and bad.


Now you'll be able to fill your funnel with qualified buyers... AND get them to ACT using the techniques you learn in Killing the Maybe!


🤝 STOP Losing Deals to "No Decision" 🤝
FREE: Sales Deck Template That Closed $100M (Value: $$197)


Get TWO versions of the EXACT sales deck template I (Chris Orlob) used to drive over $100,000,000.00 worth of ARR.


Plus... you'll get a FREE BONUS training video explaining how to use the decks to get buyers to GUSH about pain.


Detailed breakdown of the deck structure so you can create your own $100,000,000 sales deck!
🤝 STOP Losing Deals to "No Decision" 🤝
$2,000+

 
TOTAL
 VALUE
FOR ONLY $197

TODAY

 SO YOU CAN 

STOP LOSING TO "NO DECISION

" ONCE AND FOR ALL! 
IS THERE A MONEY BACK GUARANTEE?...
We're taking 100% of the risk. I guarantee that if you join this program, watch the courses, and apply the techniques....You will succeed massively....

...With more income, more revenue, more success & more FUN than YOU ever had before. (Not to mention less stress).

Pretty simple. But if you're like most people, this experience will change change your income and transform your life.
🤝 STOP Losing Deals to "No Decision" 🤝
That's right... 300% money back. That means if you don't feel like you got AT LEAST a 3x ROI... you get your money back.
‍
I'll take all the risk. Your risk is ZERO. You get an entire 30 days to experience this life-altering program. If for any reason you're not satisfied, just let us know. We'll give you all your money back, no hassle.
Get Instant Access and 30 Day Guarantee!
The $497 Price For This Offer Expires Soon And Will Soon RESET To Its Normal Price